Road Holland Wire Mesh 50mm X 75mm Wire Garden Fence With Ageing Resistance
Produktdetail
Produkt tags
Detaillearre produktbeskriuwing
Materiaal:
PVC beklaaide tried
Kleur:
Grien, wyt, swart
Maasgrutte:
50mmx75mm, 50mmx50mm, 75mmx100mm
Oanfraach:
Dyk, Dierenomheining, Fleanfjilden
Eigenskip:
UV-beskerming, Anti-korrosysje, leeftydsbestân
Klant makke:
Aksepteare
Heech ljocht:

túnrânskerming

,

holland gaas
Griene Euro Fence Holland Fence foar Road Garden 50mmx75mm
Túndraadhek wurdt ek wol Nederlânsk Mesh of Wave Welded Mesh neamd. De panielen en peallen binne tegearre tegearre mei de spesjale plestik klem of hichte sterkte roestfrij stielen draadklem Túndraadhek oerflakbehanneling kin ek elektro-galvaniseare, hjit galvanisearre wurde.
Túndraadhek kin wurde makke fan swarte milde stieldraad of galvanisearre draad, kwaliteit laske op elke mienskiplike punt, PVC PE of PP poeder bedekt it oerflak troch sulfide-behanneling, mei goede hechting, anty-korrosion, flitterende glâns, ensfh.
Túndraadhek Materiaal: 

PVC coated tried, 

Hegere kwaliteit izerstang, 

Waarfêst stiel tried, 

Stielen tried mei lege koalstof

Oerflakbehanneling:

PVC, PE as PP poedercoat, elektro-galvanisearre, hjit galvanisearre.
Spesifikaasjes:
Túnomheining

Wire Dia

Mesh

Coating

Peal

Inch

mm

Elektro galvanisearre

Waarme dip galvanisearre

Electro galv + PVC coated

2.5mm / 3.0mm

4 × 4

101,6 × 101,6 mm

2.5mm / 3.0mm

4 × 3

101,6 × 75,0 mm

2.0mm / 2.5mm

4 × 2

101,6 × 50,8 mm

Paddestoelpost 48 / 60mm × 1.5mm dik

1,9 mm / 2,4 mm

3 × 2

75,0 × 50,8 mm

1,9 mm / 2,4 mm

2 × 2

50,8 × 50,8 mm

1,9 mm / 2,4 mm

2 × 1

50,8 × 25,4 mm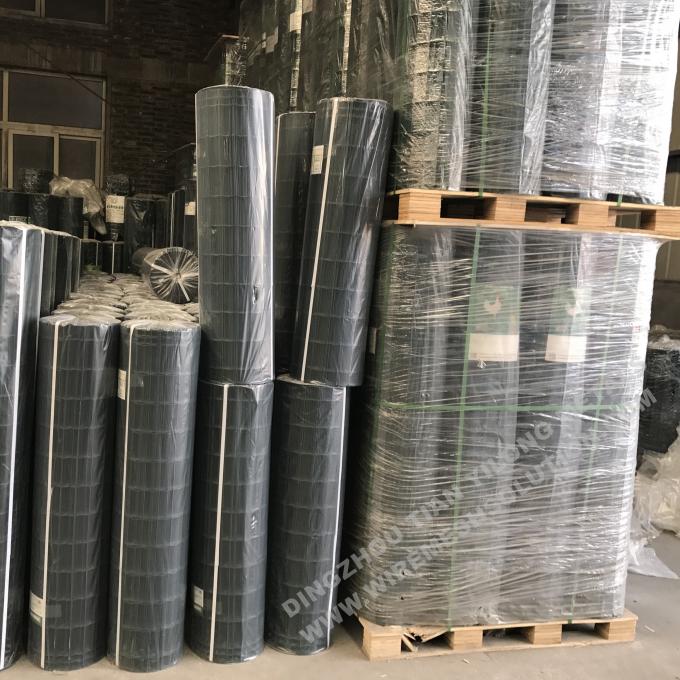 ---
---
Skriuw jo berjocht hjir en stjoer it nei ús