Pluimvee Neting Hot Dipped Galvanized foar Chicken Runs
Produktdetail
Produkt tags
Detaillearre produktbeskriuwing
Materiaal:
Hot-dipped Galvanized Wire
Oanfraach:
Pennen en bylagen
Type:
Galvanisearre foar weven (GBW)
Gategrutte / draaddia:
1 "/ 0,835 mm
Eigenskip:
Ekonomysk, matige libbensdoer
Klant makke:
Aksepteare
Heech ljocht:

swiere kip tried

,

swarte glêde binende tried
2 '/ 25' Fûgelnetten hjit - Dompele galvanisearre 1 "foar hinruns
OmRopFryslan unifoarm 20 gauge, sekskantich triednet, mei in omkeard draaimas.
Fersterke mei in Bee-Line horizontale tried elke 12 ″.
Beskikber yn ferskate mesh maten mei in ferskaat oan breedten en lingte maten.
Elke rol apart apart ferpakt.
Hex Netting is ek bekend as Chicken Wire (as pluimveedraad of pluimveenetting), en wurdt faak brûkt om Chicken Coops of oare hekken te bouwen foar hinnen of oare bisten. Neist it wurdt brûkt foar hek- of koaimaterialen, is it ek ideaal foar gazon- en túnprojekten, en oare thúsprojekten.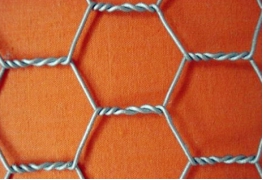 ReverseTwist
Foar langduorjende hex-nettingmasken sjoch Galvanisearre AfterWeave, PVC-bedekte en RVS-nettingprodukten.
Oanbefelje: Werklike gaas sil ek ôfhingje fan it ûntwerp en de konstruksje fan jo koai, foliêre as pinne. Soargje derfoar dat draaddiameter, diafragma en rolgrutte yn 'e gaten binne by it selektearjen fan gaas foar in projekt. De draaddiameter, diafragma en rolgrutte kinne ek oanpast wurde.
Noat:It wurdt oanrikkemandearre dat nije galvanisearre gaas brûkt wurdt yn folieren en koaien foar pet en fruit wurde behannele om te folle sink te ferwiderjen dat de húsdieren mooglik skea kin dwaan. Skea alle sinkspikers ôf mei in nutsmes. It gaas moat dan wurde skrobbe mei in mylde oplossing fan jittik (2 kopkes yn in bak wetter), en spoel mei skjin wetter.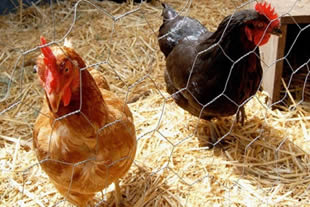 ---
Foarige:
---
Skriuw jo berjocht hjir en stjoer it nei ús