Modulêre swarte poedercoat stielen buis petkistkisten hûnepensjonal kennels
Produktdetail
Produkt tags
Details
Modulêr laske hûnekennel is in maklik te sammeljen húsdierkennel. It kin oanpast wurde makke. It is foaral foar grutte hûn, geiten en hinnen. It is ademend, duorsum, opslach, en it paniel komt foarôf gearstald. Meartalige konfiguraasjes gearstald, Hûnekoai opset yn minder dan 30 minuten. Premium stiel fan kommersjele klasse, duorsum poedercoat beskermet tsjin roestbestindigens. Easy 2-clamp gearkomste en gjin ark nedich 1 yn foet foar maklik skjinmeitsjen. Paniel is galvanisearre foar poedercoat finish foar superieur uterlik en lang duorjend libben. Soargje foar beheining foar jo húsdier dat permanint is. Spesjaal oanpast foar gruttere rassen. It oanbieden fan folsleine tagong ta de iepen loft
Alle komponinten binne befestige mei skroeven, Maklik te montearjen en draachber genôch om maklik opnij te pleatsen.
Spesifikaasje
Produkt Namme
Pre-assembled Welded Dog Kennel
Produktkleur
Swart of oanpast as jo fereaske
Kennelgrutte
4ft HX 5fh W; 6ft HX 5 ft W
5ft B x 5ft D x 6ft H
5ft B x 10ft D x 6ft H
10ft B x 10ft D x 6ft H
of oanpast as jo ferlet
Oerflak:
Poedercoat finish oer hyt dûkt galvanisearre stiel
Funksjes
Praktyske foarm, yntym detailûntwerp, sterk en duorsum, Capacious Space, ienfâldich en fluch ynstallearje
Ynkringing
1. Hûnehok mei laske styl, sûnder ark gearstald.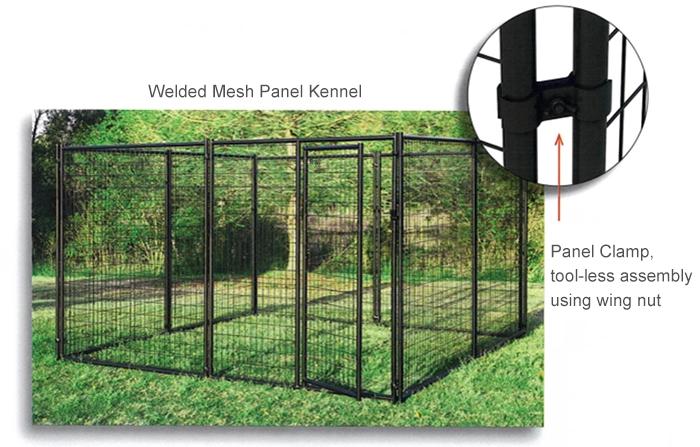 2. Welded Mesh Pannel Kennel befettet alles wat nedich is foar ynstallaasje.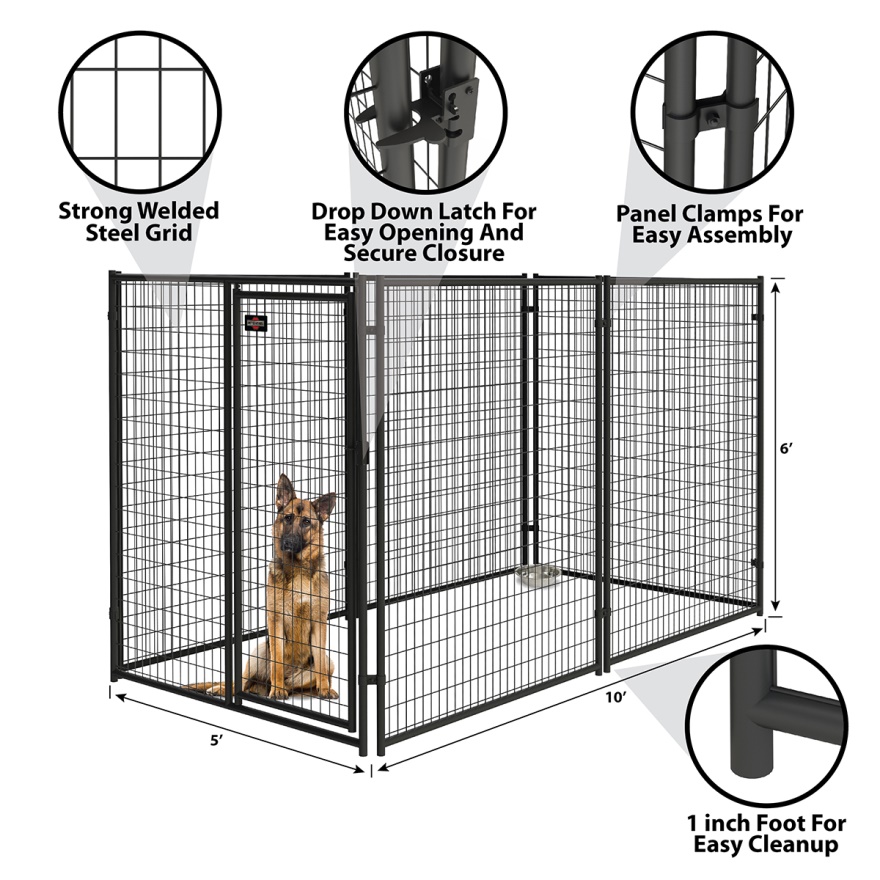 3. Hjirmei kinne jo jo eigen kennel ûntwerpe mei oare grutte en styl.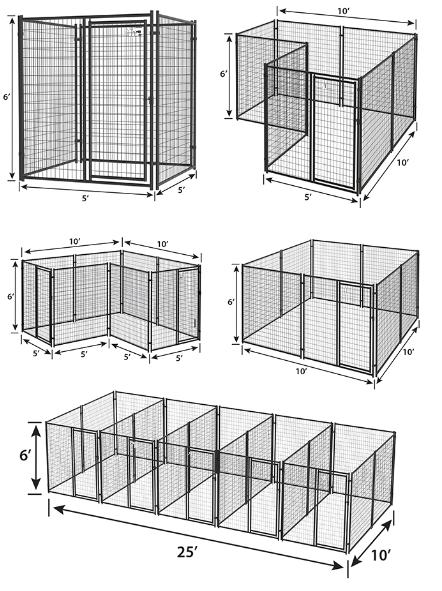 4. It paniel hat 1 inch opheve poaten foar maklik skjinmeitsjen en is ûntworpen om kennelbedekkingen te akseptearjen (apart ferkocht) mei syn sterke rûne buisûntwerp.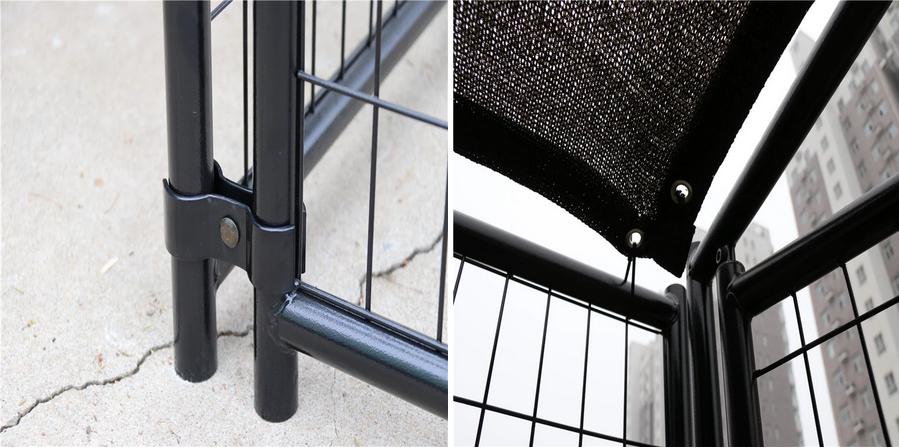 ---
---
Skriuw jo berjocht hjir en stjoer it nei ús